Work Stations | Platen Press
---
Platen Press
This electronically controlled, programmable Platen Press is designed to apply uniform controlled loads over a large area using standard components and sophisticated control software running an advanced "joined-axis" algorithm.
Each Platen Press uses two or more Servo Presses to generate the pressing force, they are controlled by the Promess UltraPRO multi-axis controller running Promess developed software to provide "joined-axis" control of the Servo Presses.
---
Capabilities
Capable of forces up to 2,000 kN over an area sized to fit the application
Features
Load distribution
Balancing a load over a large area
Multiplying the force of multiple presses
Precise and flexible
Controllability
Integrated motion control
Integrated monitoring
Force feedback
Do You Have an Application?
Talk to one of our expert engineers or learn more about proving your
application in our Process Development Center.
System Powered By Promess Software
---
Promess powerful system software solution offers custom commands, flexible configurations, and adjustable features to address your specific needs.
Features of Promess Software
---
Platen Press Mechanics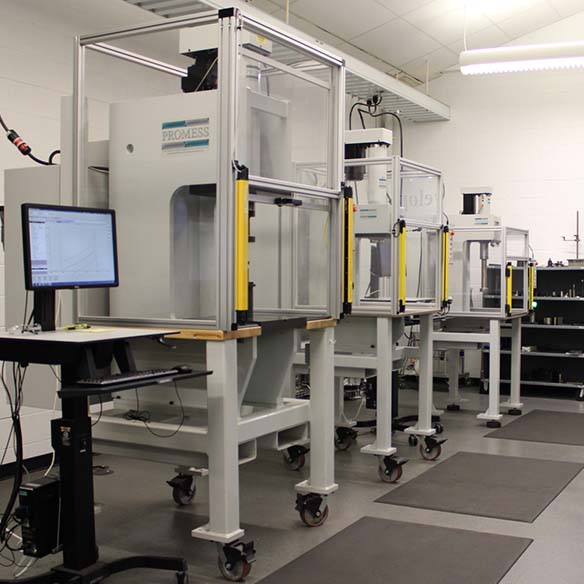 Prove Out Your Process
The PDC is available to you for help verifying your process at no cost to you. Bring in or send in your parts and work with an engineer to find the technology best suited for your application.
How We Compare to Other Technologies?